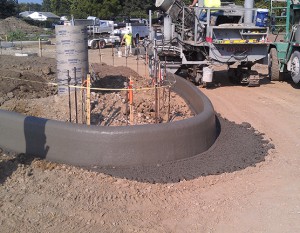 Cutting Edge is a premier, full-service slip form curb company based in Troy, Ohio serving the southwestern part of the state. We strive to exceed industry standards by continuously meeting our customer's needs and by providing a timely service and a quality product. Use of our four-step process (scheduling, organization, teamwork, and safety management) has provided us with a strong repeat customer base.
Our Story
Cutting Edge is a straightforward company with a sincere vision to excel. Established in 2005, Cutting Edge began with a simple vision: to be the best in our field. Looking back over the last 15 years, it's exciting to see the growth of quality relationships with the contractors, suppliers and clients. We continue to maintain and develop relationships and contacts we've had since the inception of our company. At the same time, we are actively growing our client base and expanding in new directions.
In the last 15 years we have worked on a diversity of projects in both size and scope. Some of our most notable work includes: Cincinnati Premium Outlets, Amazon, Fed-Ex, and Belterra Park Raceway; shipping warehouses and schools in Dayton, Cincinnati & Columbus area; as well as a range of ODOT and smaller commercial projects.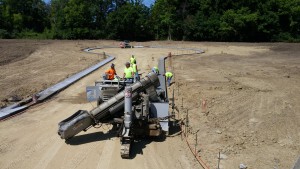 Cutting Edge is committed to our employees: we strongly believe they are the backbone of our company. We provide our employees with proper training and equipment to enable them to perform their work safely and efficiently. This establishes a positive and solid future for employment and creates a safe and healthy work environment for all employees and their families.
We welcome the opportunity to work with you and fulfill your slip form needs on contracts both large and small. Please contact us for a quote or to learn more about our company.